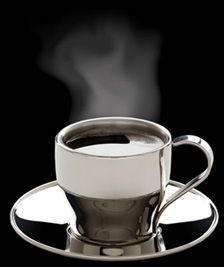 Why C1M Photography
Most clients choose C1M for their commercial photography because our photos are catchy, more vivid and bold. In addition to great photography, or so we have been told, clients find our friendly and approachable way very inviting to work with. Captivating photography paired with a professional attitude and the reliability that is a must in today's commercial world is the key to our success. But that is not all. We approach any photography project as a team effort. Working together with you and your creative team, we jointly create visuals that convey exactly what you need them to convey. And because we can, we make it
look really good.


Commercial photography with passion and with a purpose
When new prospects get to your web site, you usually have about 3 seconds to tell them that they came to the right place. They may read a headline but will rely mostly on photos for initial confirmation and information.
Photos tell the story
Photos better tell the right story. Initially, it was this need for immediate storytelling through commercial photography that got C1M Photography started. We consistently create attention grabbing photos that will stop your prospect cold and entice them to find out more about you. Commercial photography clients value our insight, experience and approach when conceptualizing the key photos for their web sites.
Photos overcome a short attention span
Watching myself, I found that I am sometimes a lazy reader and need to be convinced first that a subject is worth my attention. A headline sometimes helps with that. Better yet, a visual component can sometimes convey many of the desired messages within a second. Or as wisdom has it: A picture speaks a thousand words. But, they need to be the right thousand words to the right audience.
Photos that carry the right message
Here it gets interesting. What if we thought about precisely what we want the image to say beforehand and conceptualize a shoot before we get started. What if we make sure that every photo is aligned in content and the desired product messaging as well as on target with your own coherent branding.
Photos that connect you to your clients
What if we top it off by crafting images that draw the right client in and entice them to find out more. And then make the whole thing look riveting to your target audience. Precisely this challenge was what brought me into commercial photography in the first place. Because of my 25 years of experience in sales and marketing I feel uniquely positioned to communicate sales and marketing concepts in a purely visual manner.
Photos that look alive
You need to like your commercial head shot and your clients need to like them even more. We usually start by asking what adjectives do you want your target client to attribute to you. Although, the head shot is about you, technically, it is actually more about your clients. Per example: An attorney may need to convey just a tad more authority than, lets say a realtor. A financial advisor may want to look a little bit more traditional than, lets say an insurance salesperson. Having a comprehensive understanding what your head shot needs to say, we jointly craft a photograph that says the right things about you, to your clients.
Dramatic product photography through command of light and space
As a fifth generation stone carver, visual design is in my blood. This is the fun part. Knowing where to place a subject, or knowing where the light needs to come from and exactly how much light there needs to be makes all the difference.
Knowing how to light a product so that it shows proper depth and all it's features look appealing is what you want. Understanding concepts like negative space and composition gives your products a sophisticated touch.
We would love to hear from you
If you are in the market for any of the genres discussed here, or if it is something totally different, please be in touch. Please talk to us about your projects and let us find out if it makes sense for us to work together.